Here are some Batty TREAT projects that I put together for my October Workshop.
The card below was CASed from the talented Mary Fish; I loved the fresh take on the batty images with the vibrant colors using the SPOOKY SWEET Bundle.  The card is easy to make and with the help of the BAT PUNCH to make colorful bats; you can't help but have extras to make a few coordinating tags.  Embellish with Black Rhinestones (use CLEAR Rhinestones and color with BLACK Stampin' Blend marker).
But I couldn't stop there!
So I punched a piece of WINDOW SHEET with the BAT PUNCH to create a stencil that I used with White SHIMMER Embossing Paste to stencil BATs on Black card stock layered on Batty DSP and Pumpkin Pie Card Stock. So easy to make.
It isn't hard to love the same bright colors from the Toil and Trouble DSP to pull out your GIFT BAG PUNCH BOARD and make some TREAT BAGS that look just GORGEOUS with the GLITTERED Organza Ribbon.  I am going to have to stock up on this ribbon because it is so pretty!
These projects were a pleasure to put together and I hope to inspire my workshop and get everyone's creative "Halloween" mojo flowing!!!
Pretty & Batty
Stamping Pretty CASED Card by Mary Fish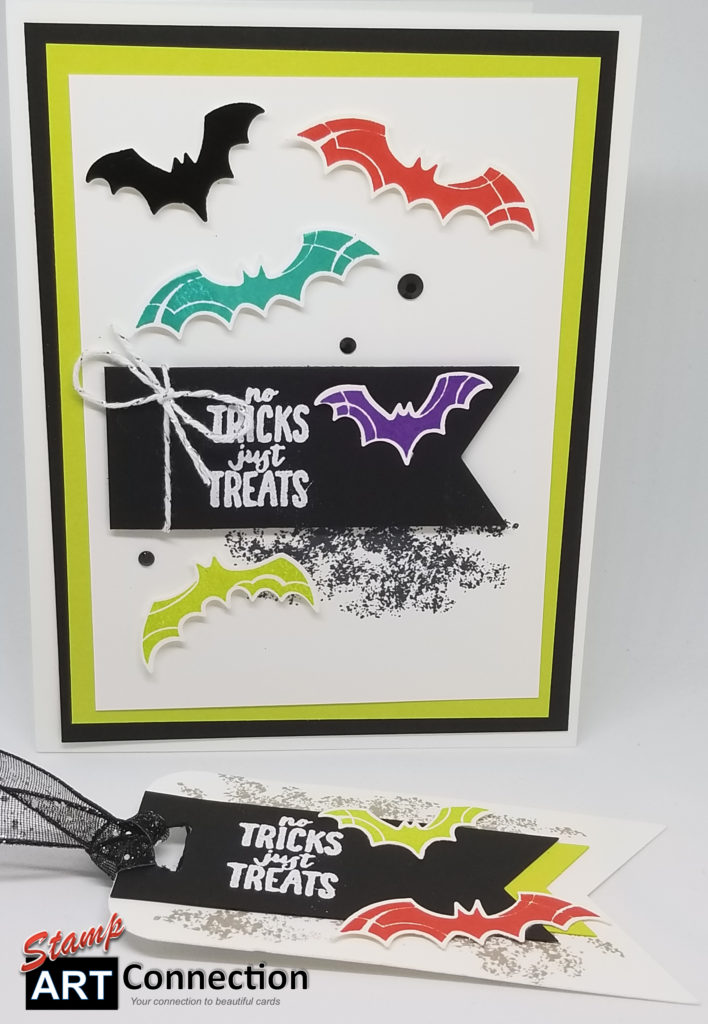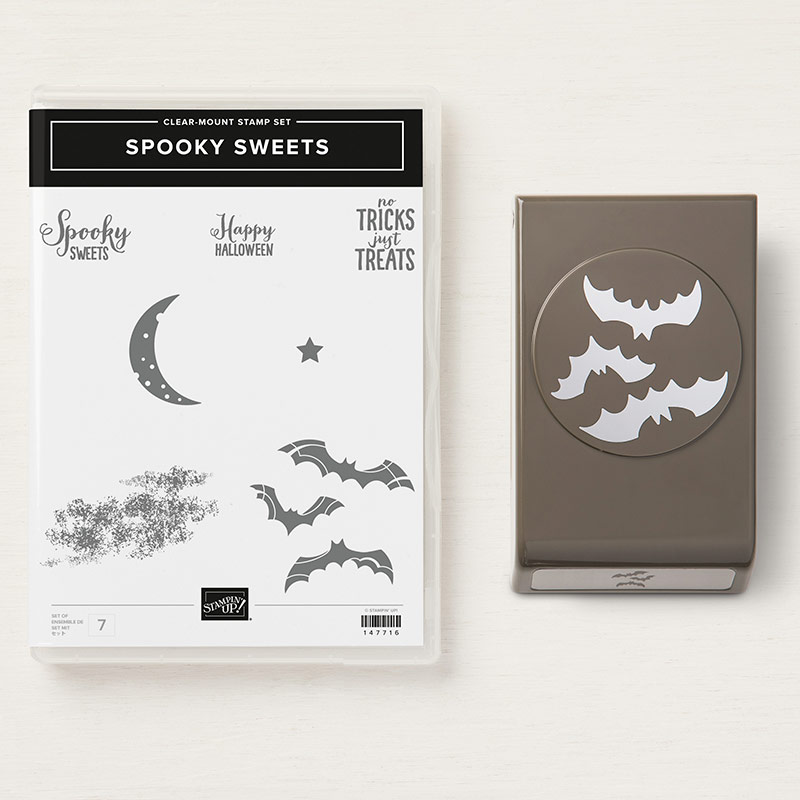 Here are CARDSTOCK and Dimensions:
Basic Black (5.25″ .x4″)  Whisper White (Base Card,  to stamp 4.75″ x 3.5″) , Lemon Lime Twist (5″ x 3.75″)
TAG: Whisper White (2″ x 4″), Basic Black (1.25″ x 3″) and Lemon Lime Twist (1″ x 3.5″
INKS:
Poppy Parade, Bermuda Bay, Gorgeous Grape, Lemon Lime Twist, Momento Black, and Whisper White
EMBOSSING POWDER: White
EMBELLISHMENTS:  Glittered Organza Ribbon
GONE BATTY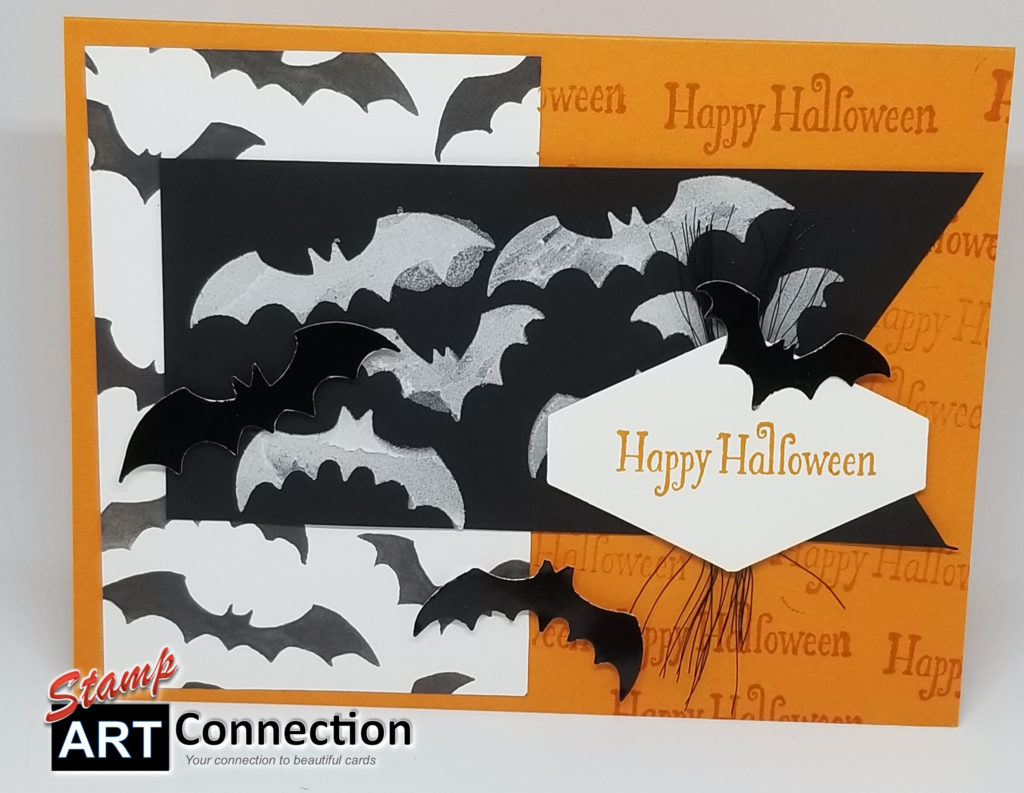 Stencil Bats on Black with "Toil and Trouble" DSP and the Black FOIL Sheets
Some more CARDSTOCK and Dimensions:
Pumpkin Pie (Base Card), Basic Black (2.25″ .x4.75″) ,  DSP (4 " x 2.75″) , Whisper White and BLACK FOIL
INK: Pumpkin Pie
EMBOSSING PASTE: White Shimmer
EMBELLISHMENTS:  Black Thread
TOIL and TROUBLE Designer Series Paper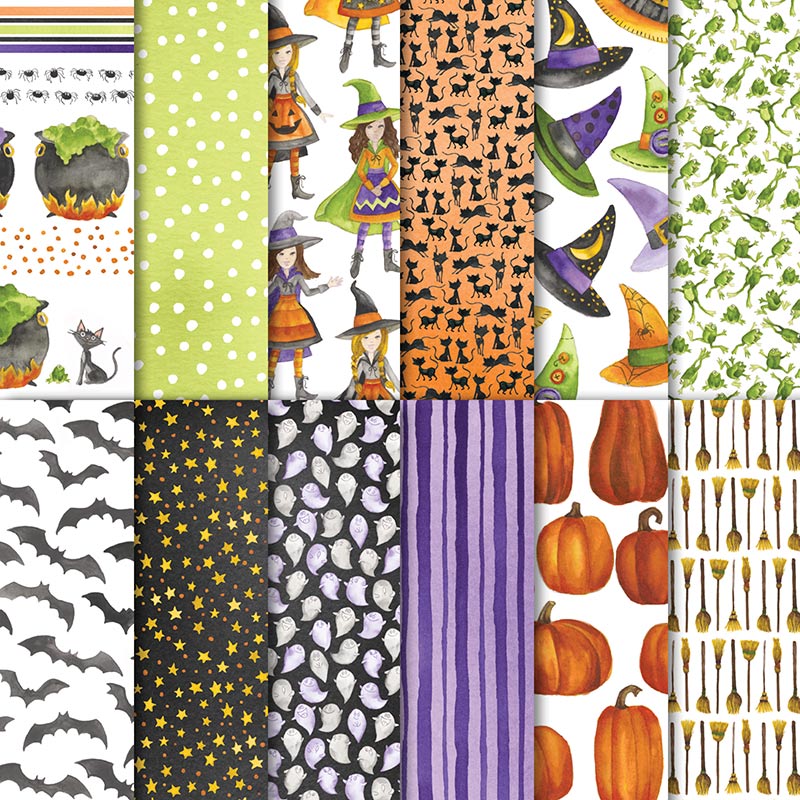 Batty and Catty TREAT BAGS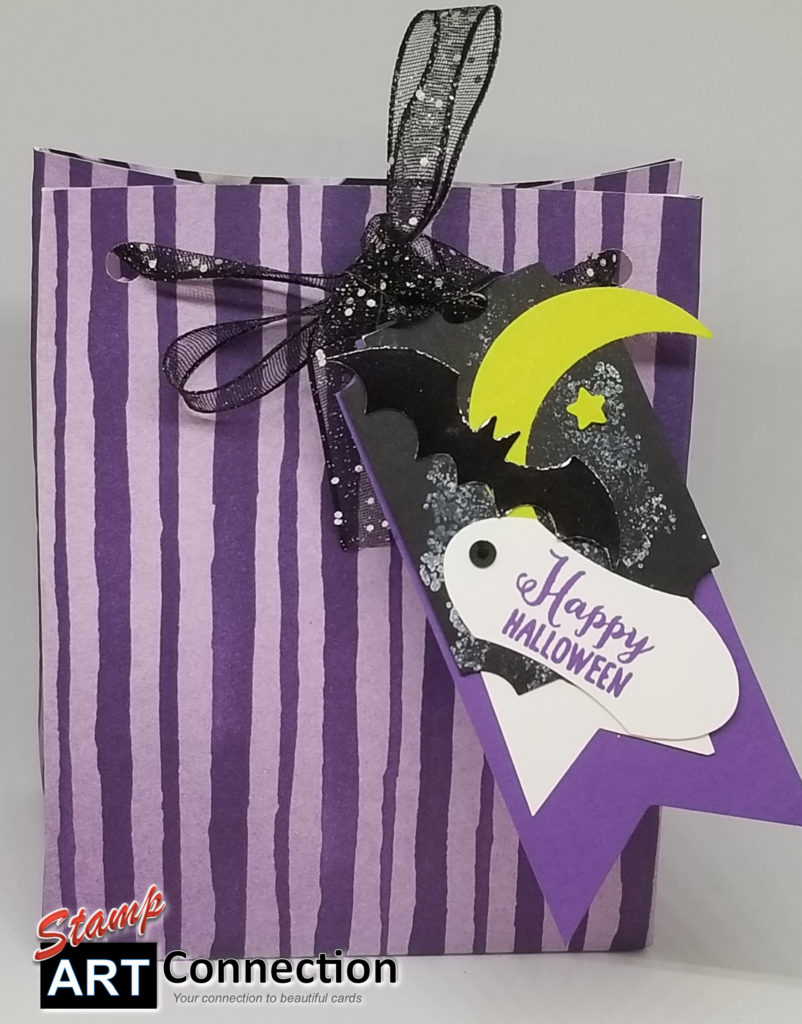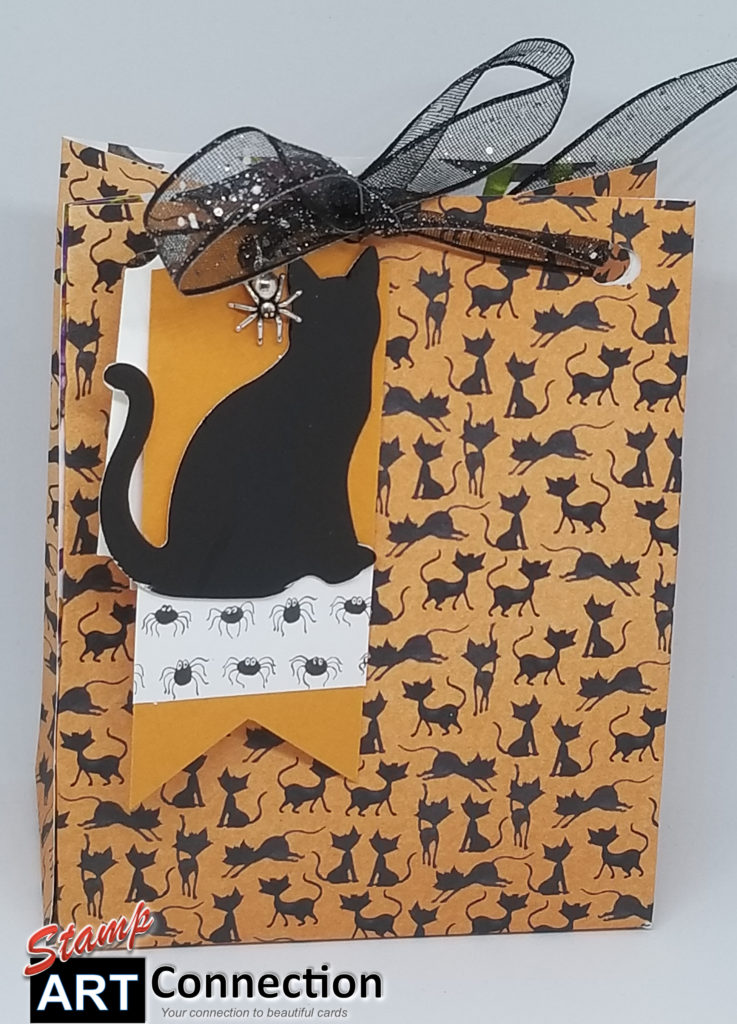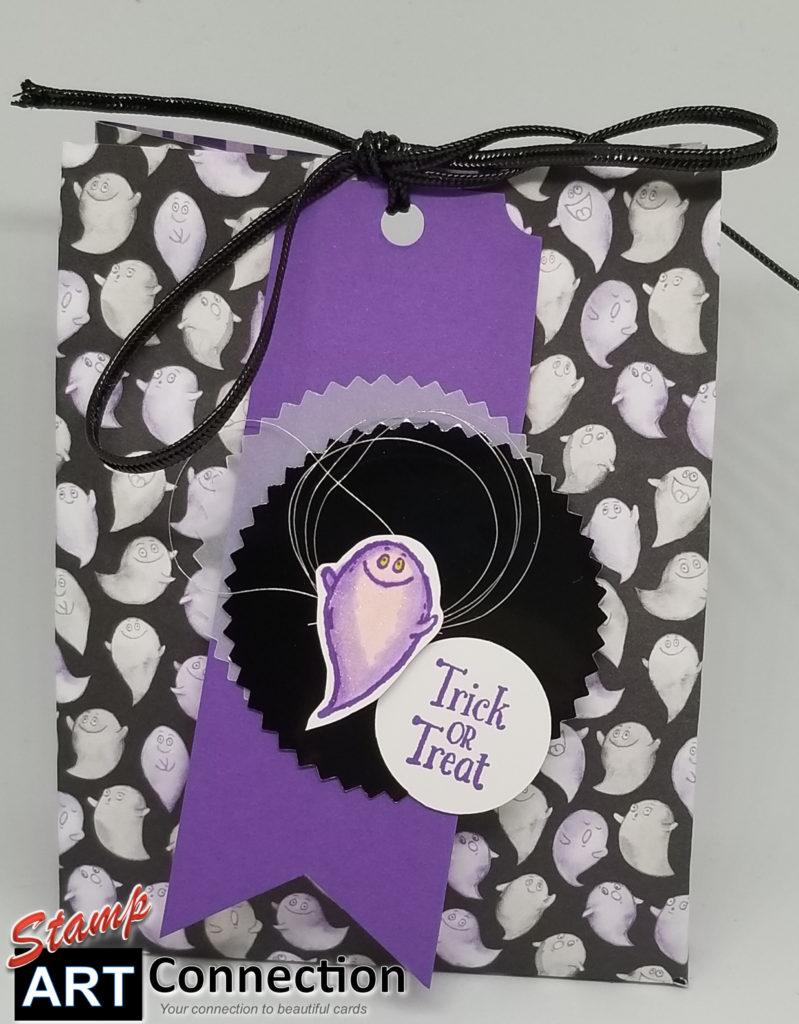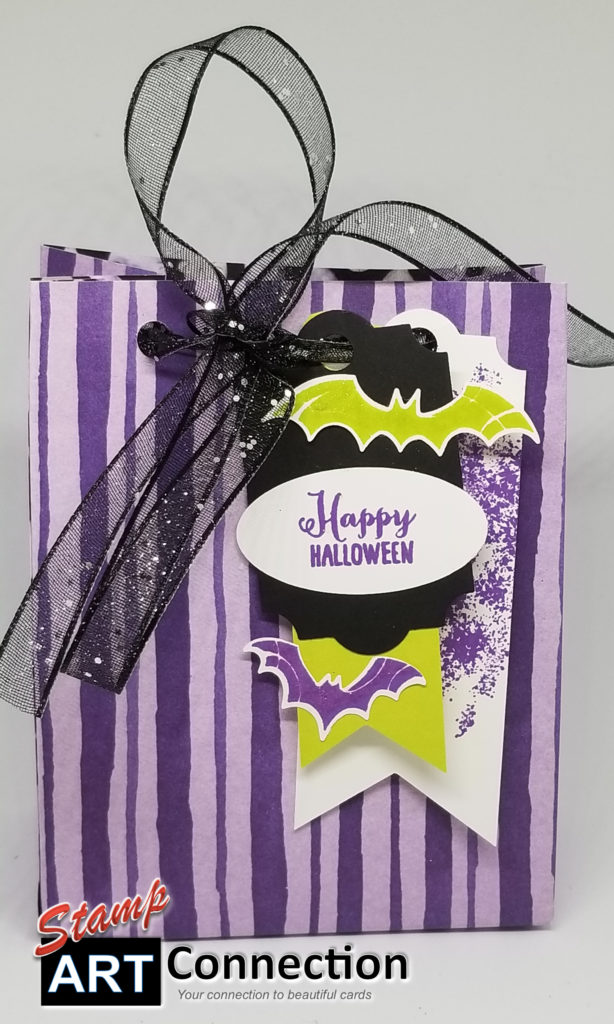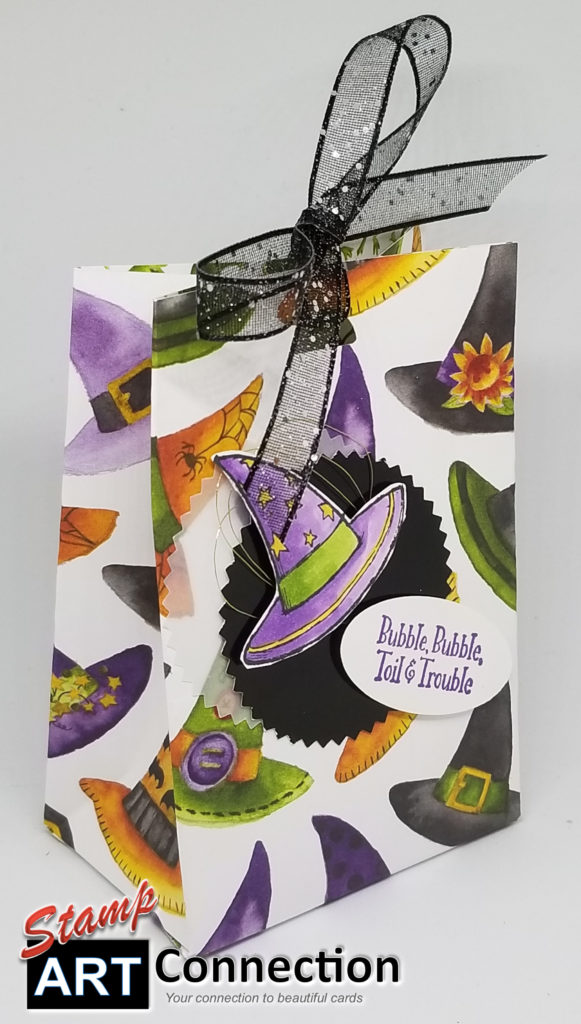 Here are the Dimensions for Making Bags:
GIFT BAG PUNCH BOARD
DSP cut 6″ x 12″ to make a LARGE bag
BLACK FOIL Paper for Bats and Cat (Punch)
Tag dimensions are similar to the first tag (above)
Embellish with ribbon and the SPIDER TRINKETs
More PRODUCTS FEATURED: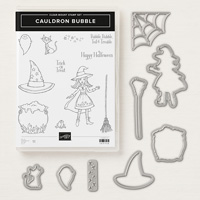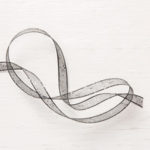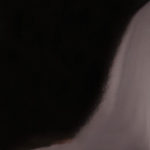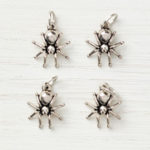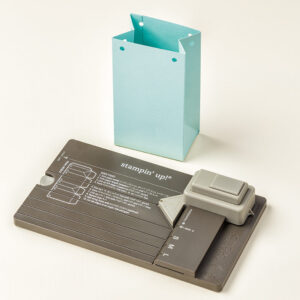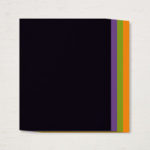 Memento Black Ink