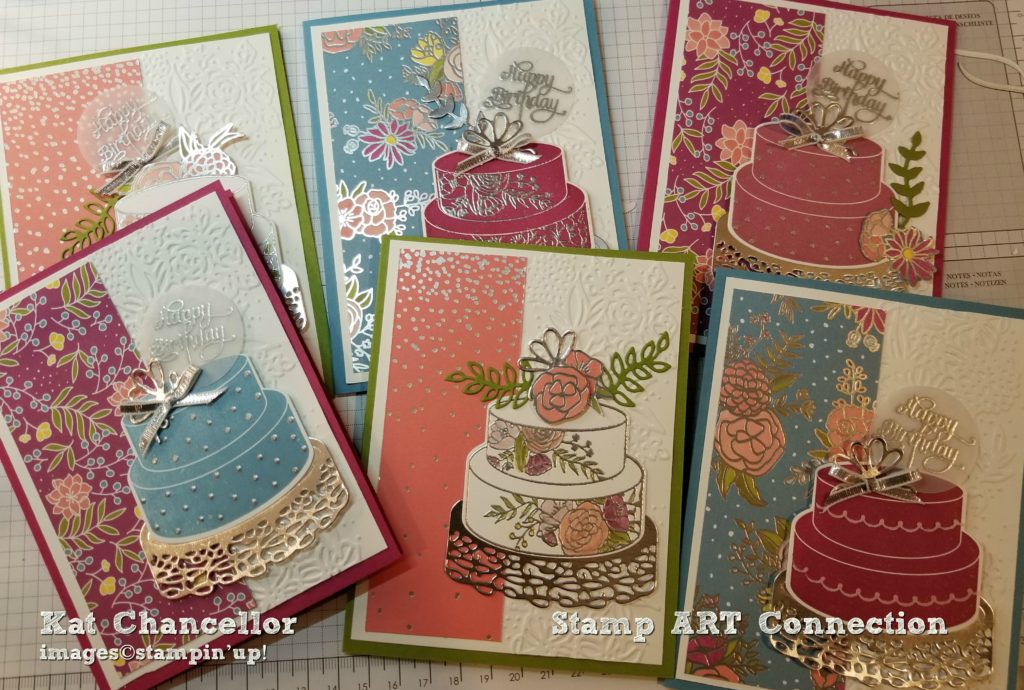 Sweet Soiree Card Video Tutorial
Sweet Soiree Product Suite:  I fell in love with the SWEET SOIREE CAKE AND FRAMELITS BUNDLE while putting together a card for my best friends mother who just turned 80 this year.  I loved the detail and femininity that these products offer; as well as the versatility as a card maker.  I  can make either a birthday (either big girl or for a little princess, an anniversary or wedding card)!   Lots of possibilities and really gets your creative juices flowing!
My personal FAV was decorating the cakes with the SHIMMERY WHITE and SILVER Embossing Paste.  While visiting a friend I was able to put on an impromptu "work shop" on using the embossing paste.  I think once she watched me do it…she realized it wasn't that hard…maybe a bit messy.  I would recommend using a separate container with warm soapy water to wash your mask and palette knives to to keep them clean.  I would also use paper towels as a surface to keep the paste contained.
Now, once you get over the initial "messiness"…I say…GO FOR IT…it's fun!  My friend Kathryn, grabbed paper and we just experimented with different colors of paper, added some ink to the Shimmery White paste and really got some neat effects!  If you friend me on FB; I can share our stamping forum where we share ideas and cards…Soooo….jump in…and have fun!    I hope that you will check out the video and can visualize all the possibilities!   If nothing else…the SWEET SOIREE SPECIALITY Designer Series Paper and the rich colors is to die for.  I love the colors featured (Berry Burst, Old Olive and Marina Mist and well as Calypso Coral) and the Silver foil accents.  It makes it so easy to dress up any project.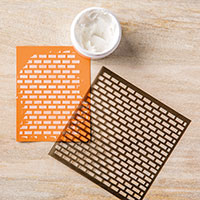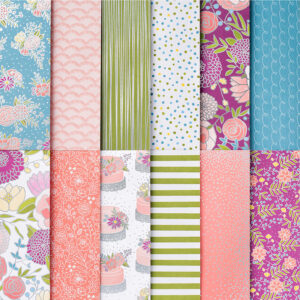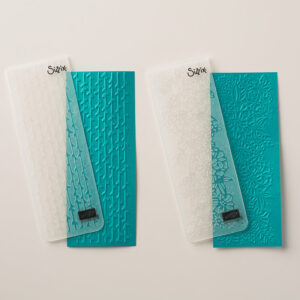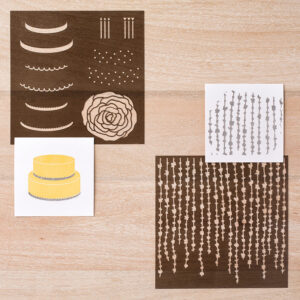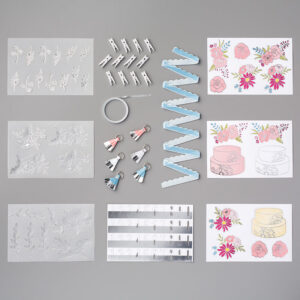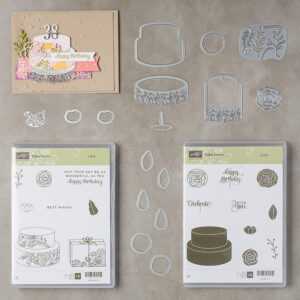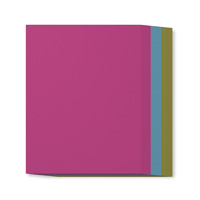 SHOP SWEET SOIREE PRODUCTS HERE!!