…and there's plenty to go around!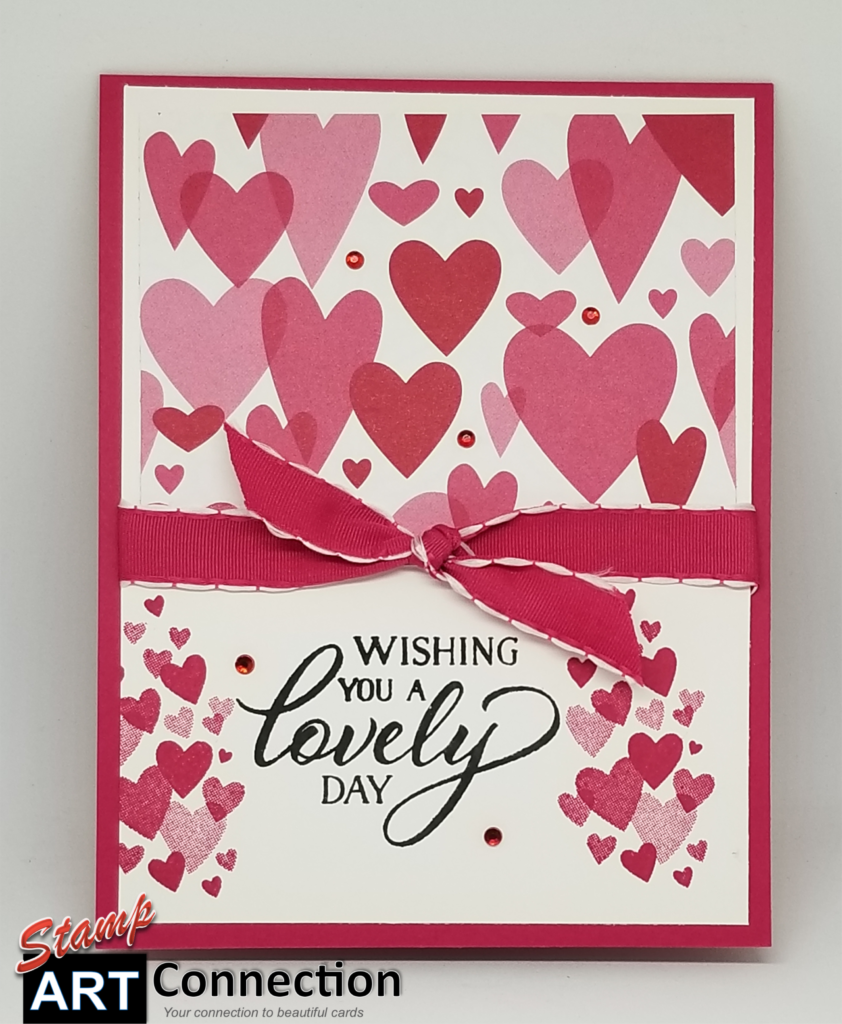 Products from the ALL MY LOVE suite are all hearts and flowers with this love-themed grouping! Coordinating ALL MY LOVE Ribbon (a combo pack) with Lovely Lipstick 1/2″ ribbon stitched with white thread is perfect. Add Red Rhinestones (from your Christmas stash) and you are DONE! Send to friends and family and share a little love!
A Pillow Box for LOVELY Goodies!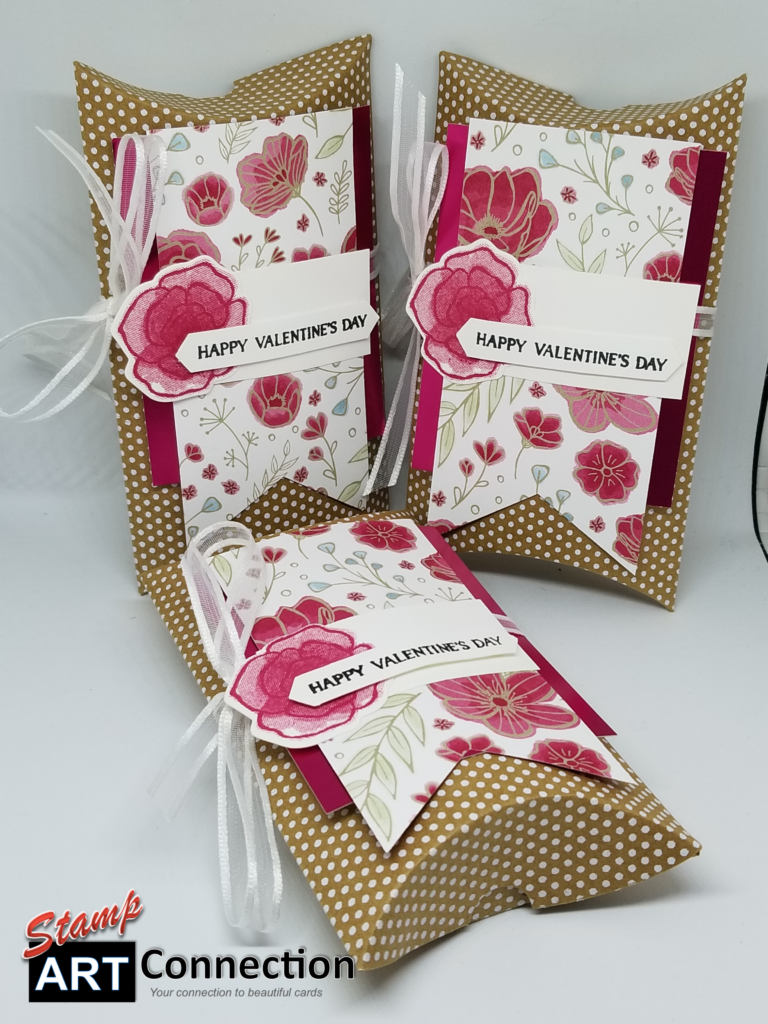 I couldn't resist creating this great project which is featured in the Sale-a-bration Brochure. Products featured are the
Forever Lovely Bundle (15080)
All My Love DSP (148576)
Whisper White Card Stock
Lovely Lipstick FOIL Sheets (Sale-a-bration item)
MOMENTO Black & Lovely Lipstick Classic Stamp Pad
1/8″ Whisper White Sheer Ribbon (144172)
Kraft Pillow Boxes (147018)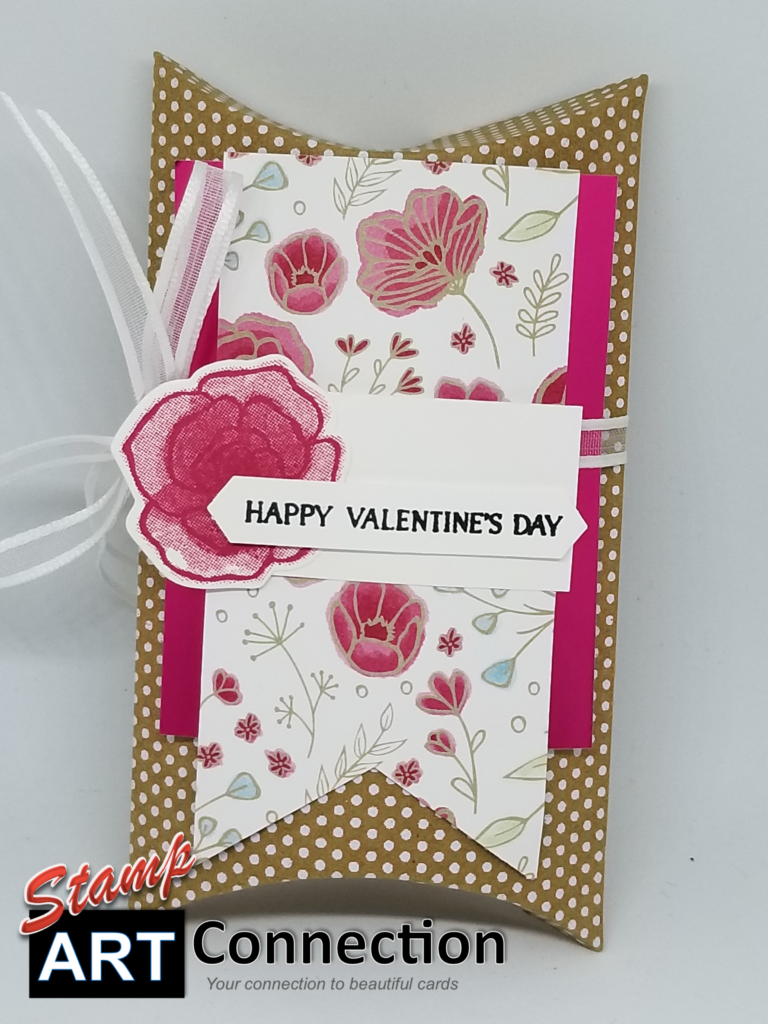 Products featured: