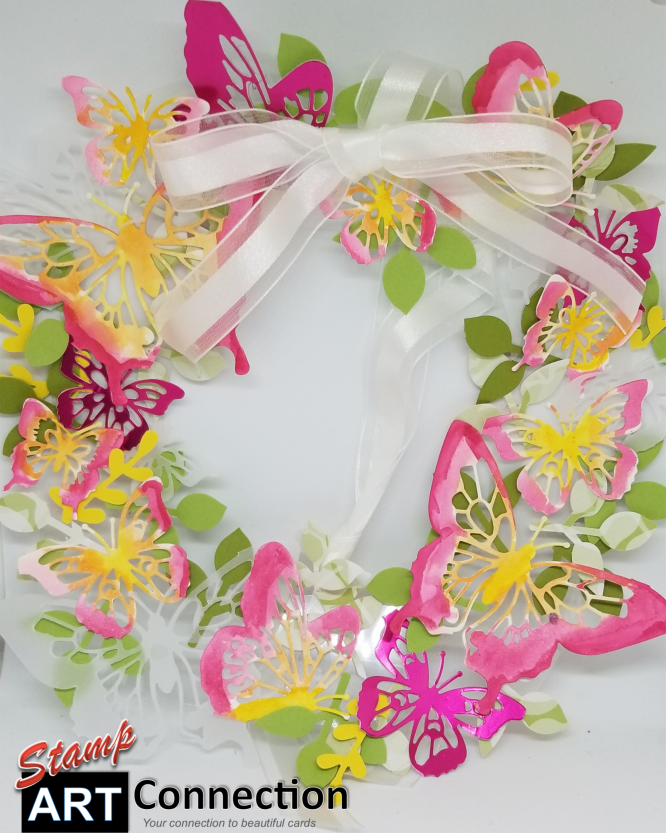 Butterflies are just perfect for spring! I used the Butterfly Beauty Dies to create this wreath. I was inspired by Cheri Stojkovich's watercolor coloring technique featured on Cheri's Cards. Thank you Cheri for the inspiration. I wanted to take it to the next level and create something that I could hang on my window, place on a table for Easter dinner or give to a friend to cheer them up.
If you love layering and creating a wreaths…you will enjoy this project. One of the innovations I made was to use a WINDOW SHEET as my base for the wreath. This really worked well and allowed the project to remain and "light and airy" which is perfect for a butterfly wreath!
I provide all the products and directions as well as a Video Tutorial and some bonus cards that I creates from the extras butterflies I had after the project. Enjoy, leave a comment and thank you for stopping by!!!
Products:
Butterfly Beauty Die (OC)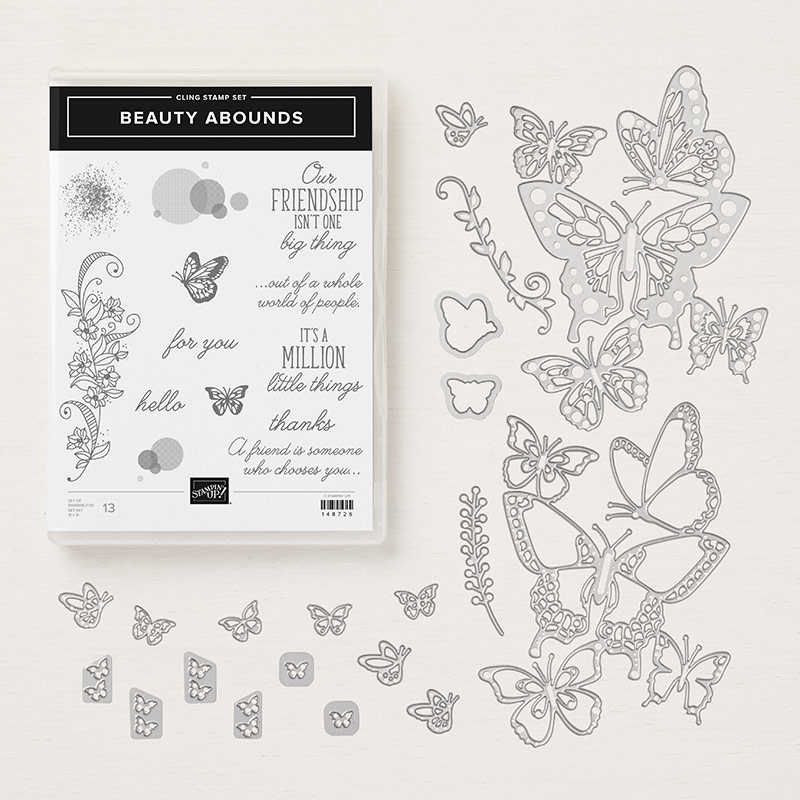 Card Stock:
-Shimmery White (1 sheet to cut 3 dies)
-Vellum (1/2 sheet to cut 1 die)
-Window sheet (7"x7")
– Romance DSP
-Pear Pizazz, Mossy Meadow for foliage
– Foil Sheet (Lovely Lipstick to cut 1 die) OPTIONAL
Ink:
Lovely Lipstick, Grapefruit Grove, Daffodil Delight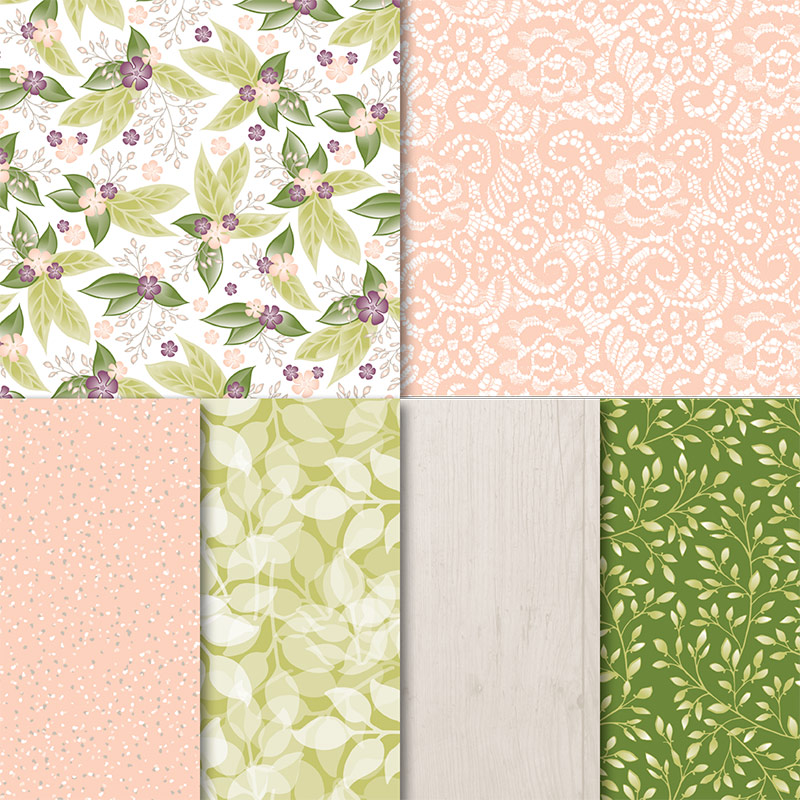 Tools:
–Big Shot
– Intricate plate
-Die Brush
– Aqua Painter
– Scissors
-Punches: Leave and Sprig (optional)
Adhesives: Glue Dots, Dimensionals (Mini)
Embellishments: Ribbon
DIRECTIONS:
•Cut Paper Pieces
–Die Cut: Using the Butterly Die and the Big Shot cut: –3 in Shimmery White –1 in Vellum –1 Foil (Optional)
•Use Die Brush or Paper Piercing Tool to remove all the pieces.
•Coloring
–Assemble inks (press middle) and open. Ensure the lids are "inked" after pressing.
–Use Aqua Painter beginning with Daffodil Delight and color the inside of the butterfly
–Use Grapefruit Grove and color the portion of the wings moving out.
–Use Lovely Lipstick to color the edges of the wings.
–Color each of the three Shimmery White die cuts the same and let dry.
•Cut Foliage with Punches:
–Leaf Punch cut:
•15 Pieces from the Romance DSP
•12 Pieces from Pear Pizazz
•8 Pieces from Mossy Meadow
–Sprig Punch (optional) cut: 6 from Daffodil Delight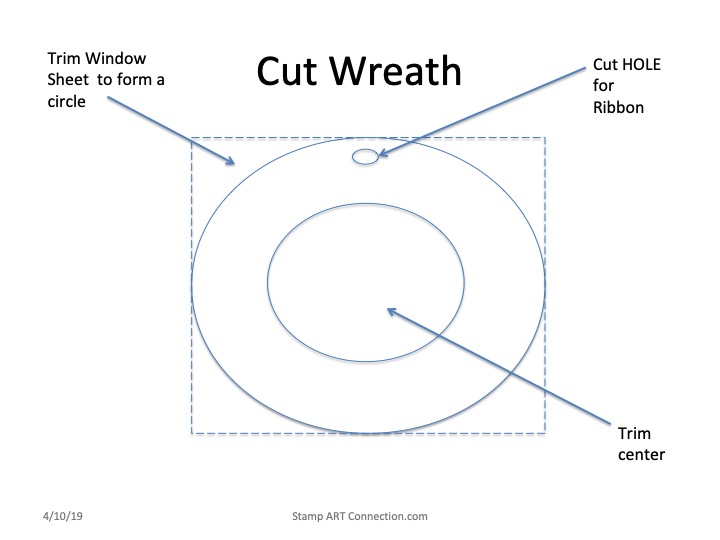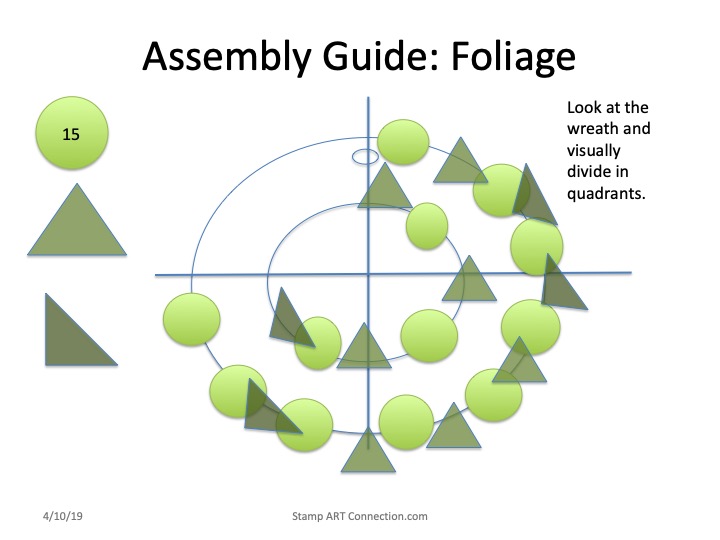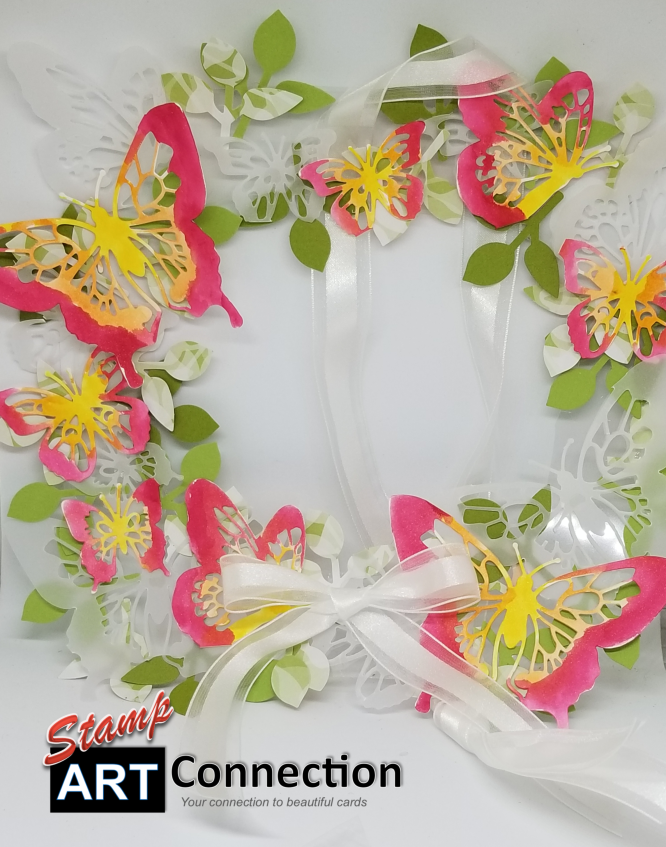 Card Inspirations
Once I created my wreaths….I fell in love with the color combinations and used the extra butterflies to create these coordinating cards! Enjoy!